New structures for documentation content and content engineering
With parson's support, we were able to define the topic structures for SMA in a short amount of time and restructure  the first documents in the productive system according to the topic-based approach. Thanks to parson, the project was begun in a professional manner and on a secure footing and we always received constructive advice. When we encountered problems, parson quickly and expertly assisted us in finding solutions. We are looking forward to working with them on other joint projects.
Objectives and achievements
SMA Solar Technology AG is converting its technical documentation to topic-based content to support dynamic content delivery in the medium term. For this to happen, the operating instructions of a product group needed to be modularized in the Schema ST4 content management system. This involved classifying the content with metadata and restructuring it based on SMA-specific sequence patterns.  
parson supported SMA with information architecture and content engineering services based on a prototype. The content engineering built on the results of workshops parson conducted with SMA's team in January and April 2022. 
Our services in detail
Content engineering for topic-based documentation and prototype development
For the development of the prototype, parson analyzed the existing operating manual for topic focus, structuring, and types of information.
For the modularization and variant management of the prototype content as well as the planning and organization of the content engineering, parson developed a classification matrix.
The prototype content was then restructured based on the classification matrix, revised, and modularized as needed.
Consulting, documentation, and project management 
During content engineering sessions with the client, parson ensured knowledge transfer, discussed optimization potentials and implemented changes together.
parson developed proposals for revising and restructuring individual prototype topics. 
parson documented specifications, rules and recommendations that emerged during the course of the project. These can be adopted as rules for topic-based writing in the SMA content guidelines.
To ensure a smooth-running project flow, parson took care of the project organization including coordinating meetings, risk management, mail traffic, and telephone conferences.
Insights
Example for a task description – before and after: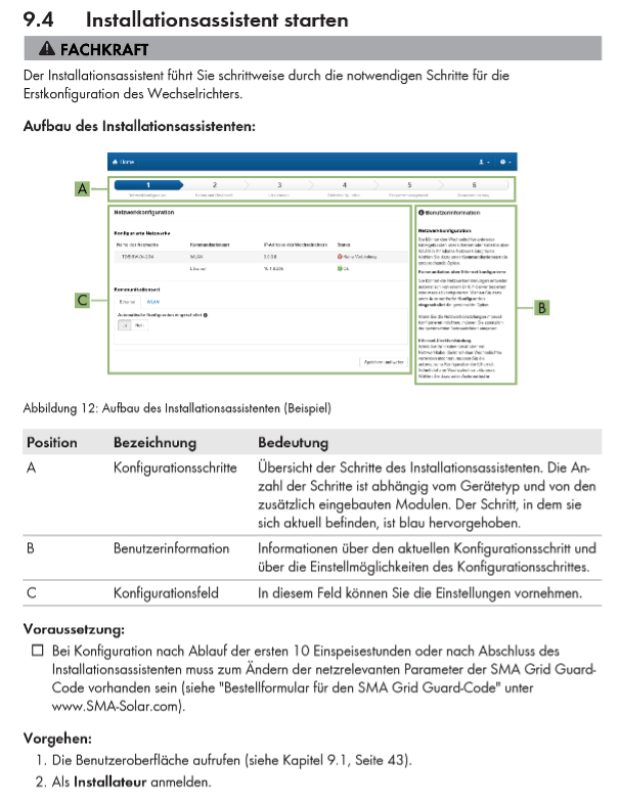 Minimized task topic with descriptive information moved to separate topic and cross-references standardized: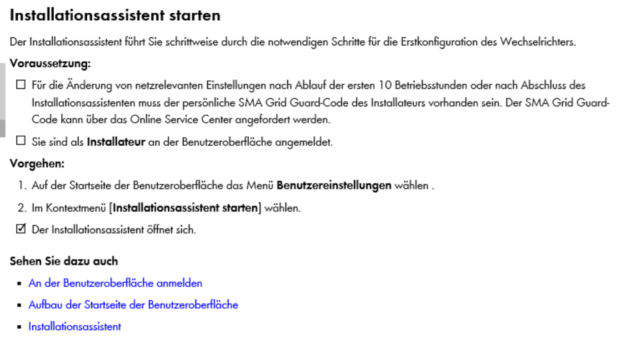 About SMA Solar Technology AG
SMA Solar Technology AG is a leading global specialist for photovoltaic systems technology. With over 3,500 employees in more than 20 countries, the company is laying the foundations for the decentralized, digital, and renewable energy supply of tomorrow. The goal of the innovative photovoltaic solutions developed by SMA is to facilitate more autonomy in the use of energy worldwide.