We bring together teamwork and individual responsibility. In self-governing teams, colleagues work on equal footing, contributing their knowledge and supporting each other.
What makes parson unique?
Management doesn't specify roles and tasks: the teams assign them and implement projects on their own responsibility. For this reason, feedback meetings and project retrospectives are part of our everyday lives. This is how we develop together on an ongoing basis.
Learn more about our self-organizing teams
No jumping into the deep end: extensive mentoring
Extensive mentoring ensures that you are never left alone as a new employee. Your mentor coordinates your initial induction phase and ongoing training, and communicates with the project teams. Mentoring lasts on average six months, but its intensity and duration are tailored to your individual needs.
More about parson's mentoring program
In-depth training
Even after the induction phase, you'll be offered opportunities to continuously acquire new knowledge and skills. We will analyze your potential and agree on development goals that you'll implement using a structured approach in consultation with us. Through regular training and participation in professional conferences, you'll be able to further expand your knowledge on an ongoing basis.
Tailored to your life: reconciling family and work
Flexible working hours and a family-friendly environment are not only catchwords for us: we live them every day. We support our employees with flexible work time models, supported childcare and home-office solutions. When returning to work following parental leave, we further support our employees with individually tailored solutions. Twice, parson has been awarded the Hamburg Family Seal.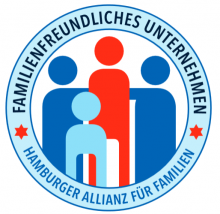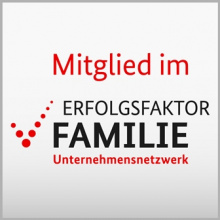 What we offer
From lunch vouchers to a company bicycle for private use, all the way through to company pension plans: we make sure that our employees are well looked after. It is especially important to us that you can reconcile work and family in the best possible way. For this reason, we not only cover childcare costs, but also support flexible working hours and home-office solutions.
Contact
Team Working at parson
Ann-Cathrin Mackenthun, Ulrike Parson and Jana Rabe answer your questions.