Set up self-service applications and knowledge bases
Deliver knowledge on the fly
You offer products or services that can be personalized and for which you provide comprehensive technical information and documentation. However, the information is spread across multiple systems, making it difficult for customers and employees to find the right information.
Assemble your digital information in a product information platform and make it available as self-service application, customer portal, or knowledge base. Your customers can easily find the right information – whenever and wherever they need it.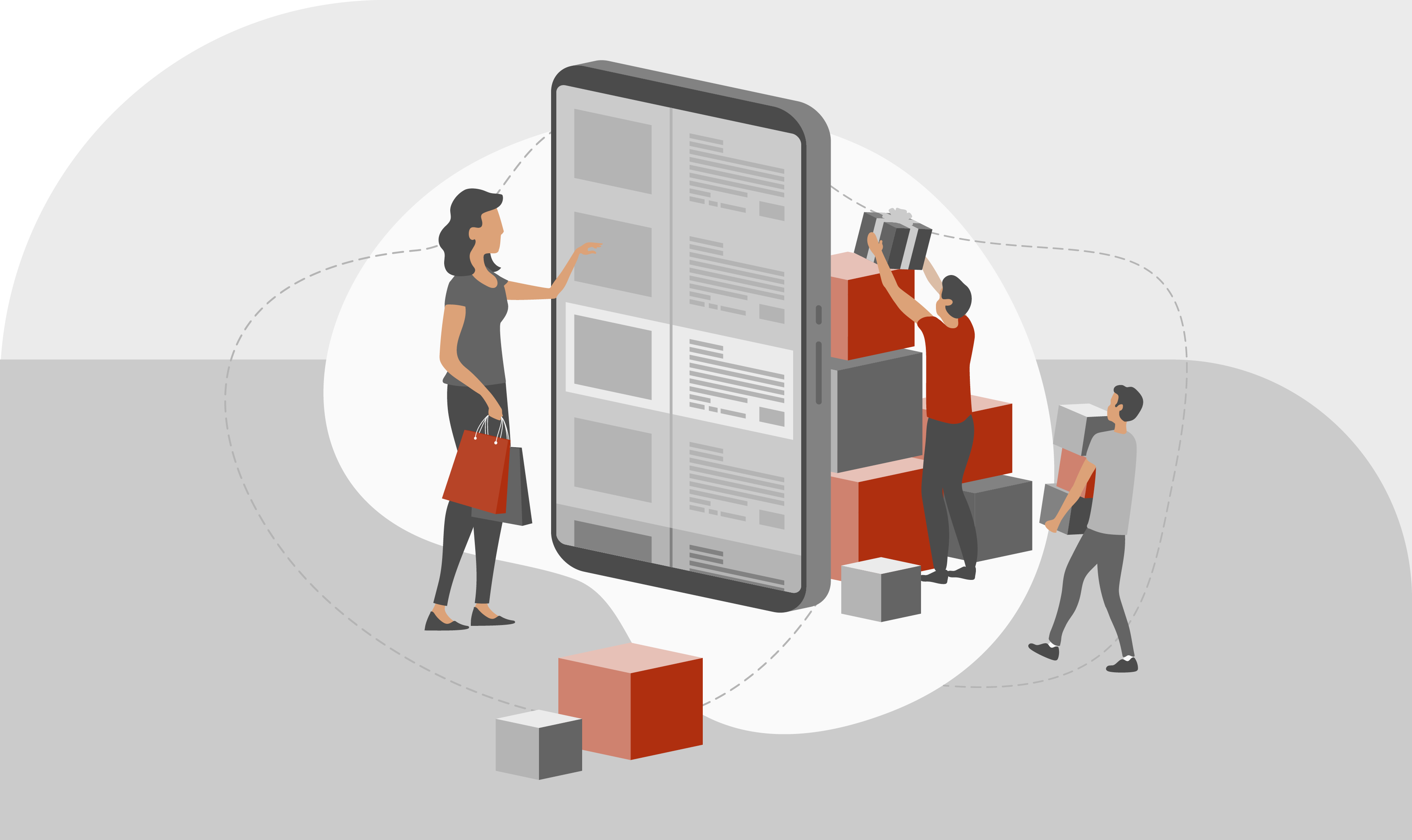 Knowledge portals for enhanced self-service
parson helps you select and implement the right self-service solution. We also create a metadata model and information architecture for your applications and intelligent content. This is how we work.
Your contacts
Self-service applications and knowledge portals 
For dynamic delivery of information in self-help applications and content delivery portals. This is how we work
Analyze requirements. We analyze and document the strategic and operational requirements for delivering technical documentation, product information, service information, and other content to different audiences.
Provide vendor-neutral consulting. We offer vendor-neutral consulting for selecting the right self-service solution and support you in the implementation process. We have experience with solutions from various vendors, including Empolis Service Express, Empolis Knowledge Express, Fluid Topics, Zoomin, Atlassian Confluence, and many more.
Develop metadata model. We create a suitable metadata model for your content. If you prefer, we use the iiRDS standard.
Develop information architecture. We develop an information architecture for your applications and content to ensure that users can navigate easily and find the right information quickly.
Migrate legacy data. We migrate your existing documentation.
Provide training. We provide training and support to the team responsible for your new self-help solution.
Learn more about self-service applications and knowledge portals in our FAQs.
FAQs – Frequently asked questions about self-service applications and knowledge portals
What are the differences between a self-service portal, a customer portal, and a developer portal?
A self-service portal or self-help portal allows users to access information and perform tasks without requiring assistance from customer support.
A customer portal enables users to access information and resources provided by a company whose products or services they use. For example, customers can view their invoices or track deliveries through the portal. A customer portal is a key point of contact for customers to communicate with the provider.
A developer portal or API portal provides information and services around APIs and web services for developers. A developer portal contains, for example, technical documentation or tutorials, provides access to various APIs including the ability to generate API keys, and offers functions for managing accounts and permissions.
A content delivery portal or platform (CDP) is a web-based software solution developed to present and index large amounts of information and documents. The presented content is usually enriched with metadata, which supports filtering based on the audience and context and semantic search queries. The content is typically created in dedicated authoring environments and then imported into the portal.
Do I need to provide content as intelligent information to a self-service application?
Not necessarily. Several solutions can also process legacy documents, such as Word.
Do I need a content management system (CCMS) to publish technical documentation multiple channels?
You can use a CCMS to create the content for multi-channel publishing . You can also add other content to a self-service application, for example from product information management, document management systems, and more. Many solutions support the import of both structured and unstructured documents. Learn more in our knowledge base article "First comes medadata, then comes content. How to control your CCMS with metadata". 
Where to manage the metadata required for my self-service solutions?
We recommend creating a cross-application information model. A CCMS for technical documentation cannot manage and maintain all the necessary metadata. The CCMS stores the administrative metadata for technical documentation and variant-defining properties. It is, however, not the right place to store metadata for general product models, digital twins and semantic models. Since the metadata required for different application scenarios overlap, one solution can be to extract metadata from individual applications, consolidate and manage all metadata in a cross-application information model.