Metadata models for smart technical communication
Metadata for intelligent information
Digitalization and the Industrial Internet of Things are on the rise. At the same time, your company's product diversity is increasing and you need to efficiently create technical documentation for multiple product variants.
Metadata is the key to personalized delivery and variant management of your documentation. Metadata makes information accessible by describing the product, target audience, and task for which the content is intended. This allows you to create multiple documentation variants from a single source. When metadata is also included in content delivery, applications such as a content delivery portal (CDP) can intelligently select, filter, and assemble this information.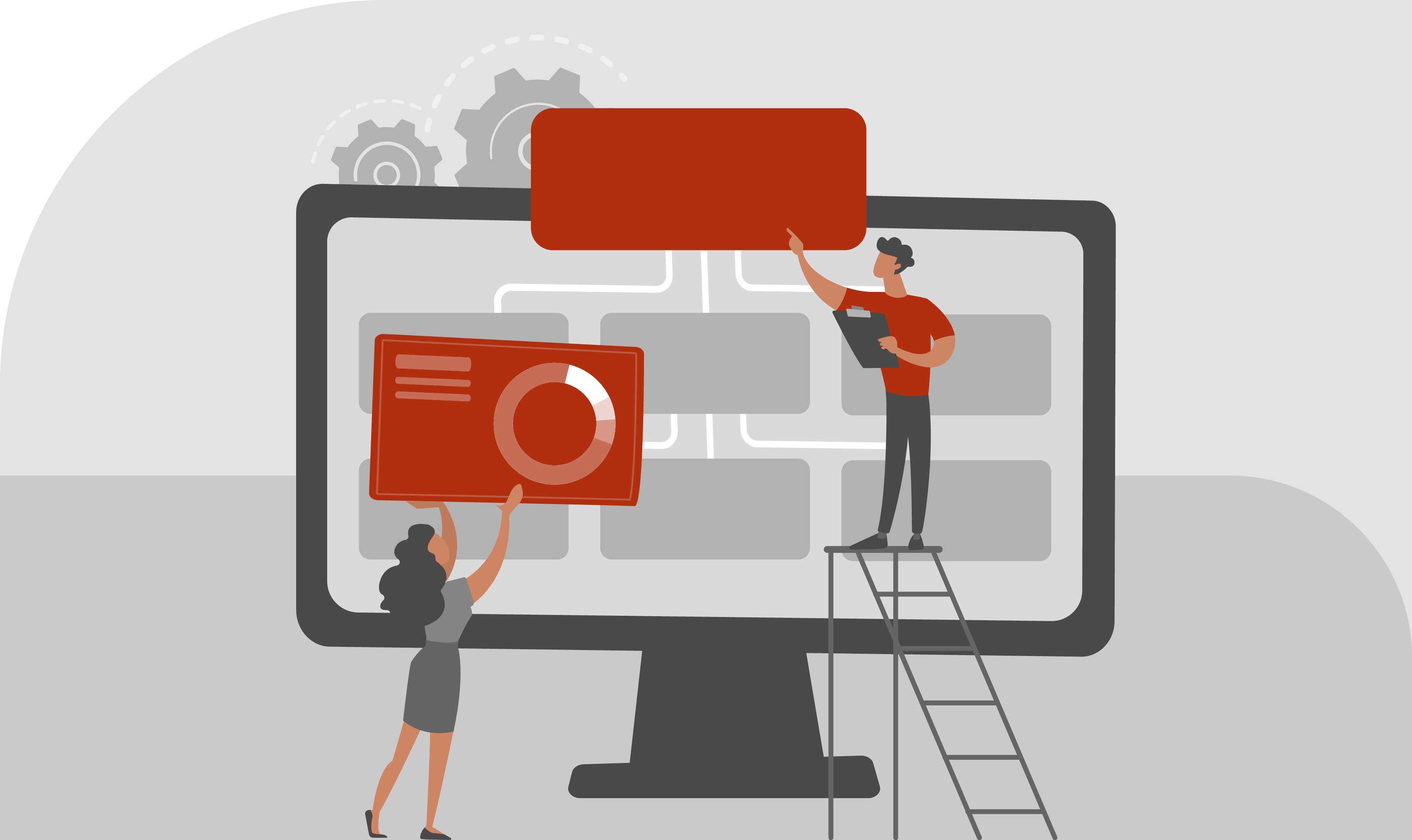 We develop your metadata model
We work with you to develop a metadata model that allows you to control documentation variants while enriching content for delivery through multiple channels.
We use a variety of standards, including the PI classification and iiRDS. We then implement the model in your authoring environment, such as a component content management system like Schema ST4, IXIASOFT, or COSIMA. We also ensure that the metadata is taken into account when delivering content to portals, web applications, chatbots, and other touchpoints, where it can be used for search and query. This is how we work. 
Developing metadata models for technical communication. This is how we work
Clarify requirements and goals. We work with you to analyze the requirements for your technical documentation's variant management and your goals for delivering content to different touch points. We discuss what information you want to capture, how it should be structured, and what processes the metadata model should support.
Analyze content. We analyze existing content and delivery requirements.
Develop the metadata model. We develop an appropriate metadata model. This usually includes several metadata classes: products and their components and characteristics, information types, administrative metadata, and functional metadata such as target groups.
Test the metadata model. We apply the new model prototypically to sample content in a CCMS and/or content delivery system. This allows us to determine if all requirements are met.
Implement the metadata model. If you wish, we implement the metadata model in your authoring environment.
Maintain and refine the metadata model. If desired, we can evaluate the metadata model regarding required changes and update it to ensure that it continues to meet changing requirements and technologies.
Learn more about metadata models in our FAQs.
FAQs – Frequently asked questions about metadata models in technical documentation 
What is a metadata model?
Metadata serves several purposes in technical communication: In authoring, it enables content reuse and differentiation of documentation variants, for example, for specific product variants. When the documentation is used in an application or a portal, metadata can be used for filtering or searching.
A metadata model contains the metadata of a specific domain or organization for a specific purpose. Organizations use metadata models for technical documentation, product information, and marketing.
What is the difference between a content model and a metadata model?
A metadata model is part of the content model. The content model defines the structure of the content in the documentation. The metadata model provides information about that content to help categorize and find it. This creates a comprehensive information architecture to manage and leverage content in the best way possible.
Why should we implement a metadata model company-wide and not just in a single group?
There are several benefits to a company-wide metadata model:
Consistency. Use the same terms, definitions, and classifications across groups and products.
Exchange and integration. Based on a consistent model, you can easily share and reuse information across multiple business processes.
Efficiency. You can reuse terms and definitions, reducing the effort required to create and maintain metadata across groups and systems.
Scalability. As your business grows, you can easily extend the established enterprise-wide metadata model.
Data quality. Consistent information and clear definitions improve the quality of your data.
Do I have to use RDF or OWL to develop a metadata model, or are there other formats?
There are languages for formally describing metadata schemas, such as OWL and RDF. However, you do not need to use these languages. There is also no need to use a knowledge graph for the metadata model. You can develop the model conceptually and then implement it directly in your CCMS or content delivery platform. However, maintaining the model centrally in a semantic database, i.e., a knowledge graph, has the advantage that multiple systems can access it. A standard format like OWL or RDF ensures interoperability. We determine which approach is best for you during the project.
Are there any standard metadata models that I can use?
There are standard models that you can use as the basis for your metadata model. Each model has its own focus and supports different application areas. Consider your organization's needs when choosing a standard model. Here is a selection of metadata models:
Which component content management systems (CCMS) does parson work with?
We work with various CCMS, for example:
Adobe Experience Manager

COSIMA (docufy)

Docuglobe and XR/Engineering (gds)

Empolis Content Lifecycle Manager

Schema ST4

Smart Media Creator
Learn more in CCMS for technical documentation.