Content engineering: Unleash content from documents
Organize your content supply chain efficiently
Your company has invested in digital content processes to efficiently organize and publish personalized product information and technical documentation on multiple channels. For example, you have adopted a new content management system or implemented a self-service portal for your customers. But a lot of content is still stuck in documents, old formats, and legacy systems, and you can't use the content the way you want to.
We help you restructure and reorganize existing content and enrich it with metadata so that it can be used efficiently in modern authoring environments and published on multiple channels. Your staff can focus on other essential tasks. Your new content processes and systems come to life faster, allowing you to provide your customers with new content faster.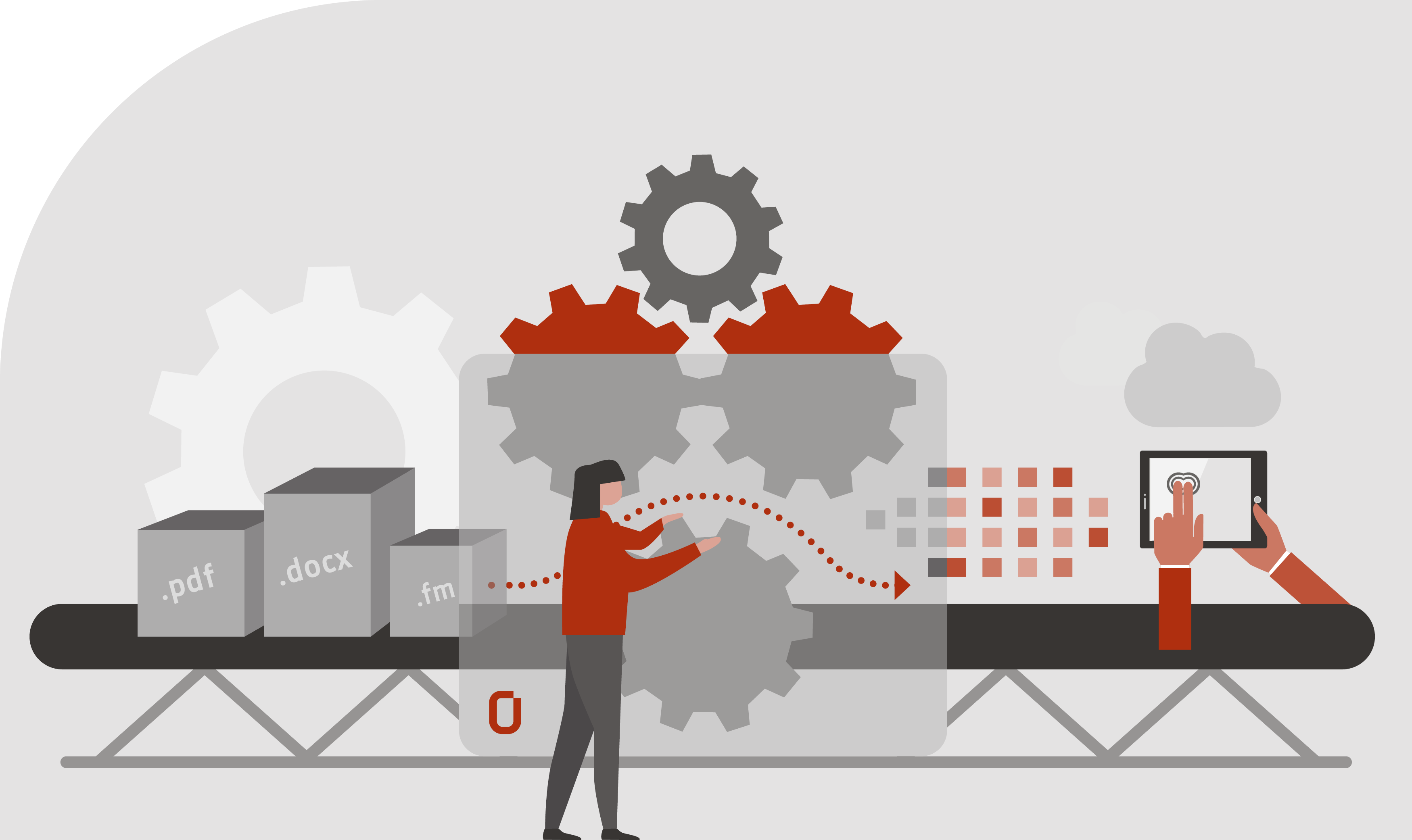 Content engineering by parson. New information models for smart content
Content engineering means: We restructure and reorganize your existing content according to a content model applying defined processes for authoring, review, and approval. This is how we work.
Your contacts
Content engineering
Content engineering for your product information and technical documentation. This how we work
Analyze content: We analyze your existing content for modularization and reuse potential.
Develop content models: We develop standardized content structures and metadata models for topics and fragments or apply your existing information architecture.
Reorganize content: We restructure and reorganize your existing content according to the information architecture of your content management environment. We have experience with a wide range of component content management systems, including Schema ST4, COSIMA, Smart Media Creator, Adobe Experience Manager Guides, and content delivery platforms such as Empolis Service Express or Zoomin.
Create templates: We create templates for your authors.
Develop rules: We define validation rules and procedures for automated validation of content structures and language use.
Provide training: We train and support your technical documentation team and develop or revise style guides.
Learn more about content engineering in our FAQs.
FAQs – Frequently asked questions about content engineering
What is content engineering and why is it used in technical communication?
Content engineering is a method for structuring and organizing content according to a content and metadata model within defined processes for editing, reviewing, and releasing. In addition to methods such as functional design and classification via taxonomies, technical systems and processes are used, including content management systems (CCMS), knowledge graphs, markup languages such as XML, and artificial intelligence processes. Content engineering can be applied to content from a variety of business areas: Marketing, technical documentation, product information, and others.
In a content-engineering project, documents and topics are split up into small modules. These modules use standardized content patterns (sequences). For example, a task description always includes a task objective, step-by-step instructions, and a result. The modules are enriched with metadata to enable variant management and to make the content easier to find, e.g. in a portal.
What does content engineering have to do with topic-based writing?
Topic-based writing and content engineering are closely related. In topic-based authoring, we do not use documents and chapters as a starting point for creating content. Instead, we author modular topics that users can read and understand individually because they typically address exactly one question. Multiple topics can be flexibly combined and reused in information products. Content engineering helps us create, organize, and manage these topics in a standardized way based on a unified content model.
What is a metadata model in technical documentation?
Metadata describes other data, for example by specifying the author, content type, and context. In technical documentation, metadata is used for classification, which makes documentation easier to find and enables filtering – for example, by product variant. Typical metadata for technical documentation includes product variant, component or software module, target audience, and information subject.
Metadata makes it easier to reuse content for specific contexts and audiences. For example, when content is delivered through a web portal, metadata makes it possible to filter and search for information.
A metadata model contains the metadata of a specific domain or organization for a specific purpose. Organizations use metadata models for technical documentation, product information and marketing. Standardized metadata models can be found in iiRDS, ECLASS, VDI2770 and others.