Component content management systems (CCMS) for technical documentation
Choose the right authoring tool for efficient documentation
Personalized and intelligent products are the future. That's why you let your customers configure products and solutions exactly the way they want. But customized products also require customized documentation.
In addition, product release cycles are getting shorter, so you need to create and deliver new product information to your customers more frequently.
A component content management system (CCMS) can help you master these challenges.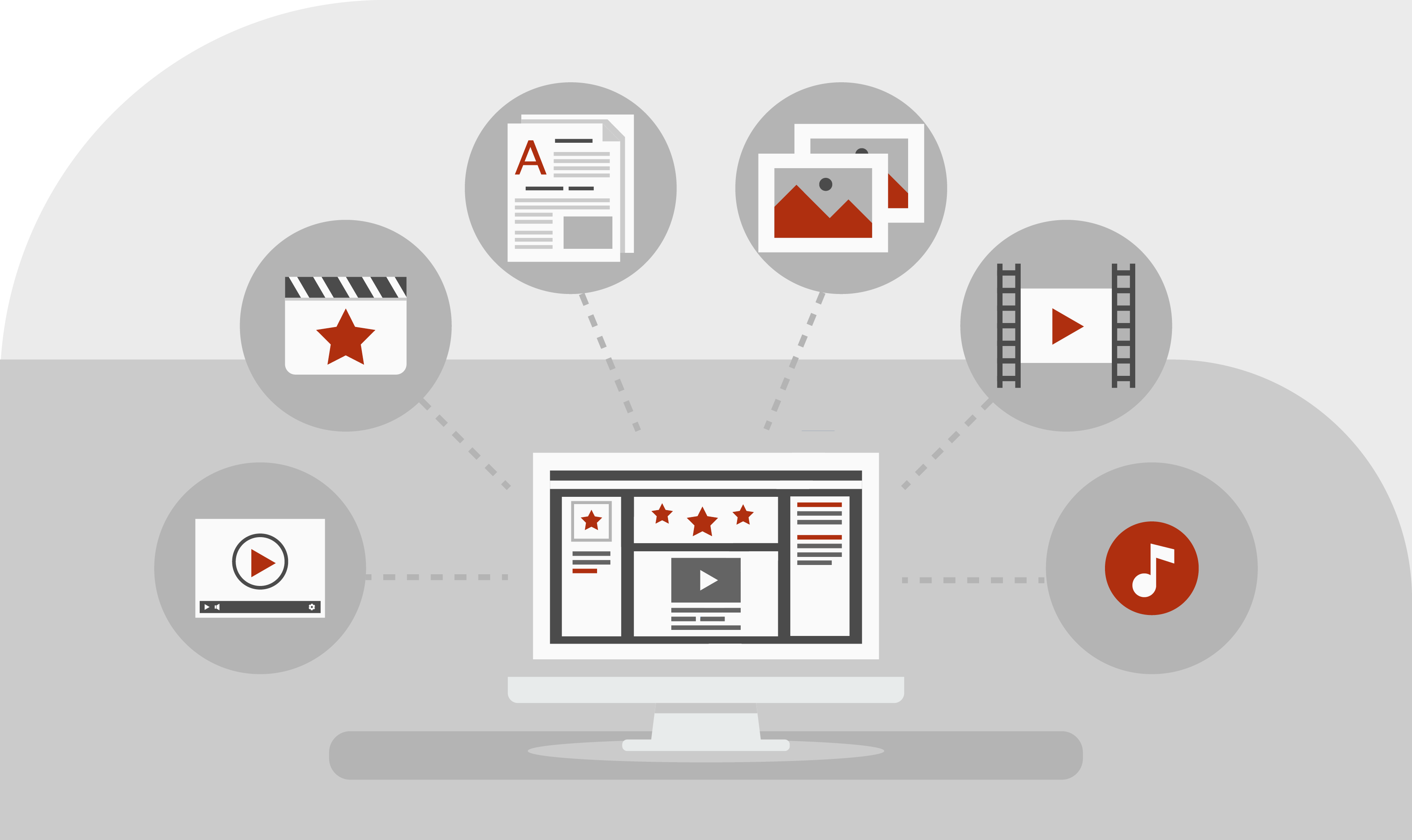 We help you introduce a CCMS
Let our experts help you with the introduction of a CCMS. Your advantage: We can guide you through the process, from defining your requirements, through selecting and implementing a system to migrating existing documents. This is how we work.
CCMS for technical documentation. This is how we work
Define requirements. We analyze and document your requirements for authoring, managing, and publishing technical content on multiple channels.
Provide vendor-neutral consulting. We provide vendor-neutral consulting in the CCMS selection and help you implement the selected CCMS.
Standardize content. We standardize and modularize your documentation content by developing the appropriate information architecture for the new system and implementing variant management and modularization.
Migrate legacy data. If needed, we can help you migrate or restructure your existing documentation. Learn more.
Provide training. We train and support your authoring team and develop or revise style guides.
Learn more about CCMS for technical documentation in our FAQs.
FAQs – Frequently asked questions about component content management systems for technical documentation
What is a component content management system for technical documentation?
A component content management system (CCMS) manages modular technical documentation content and media in a database. The content is typically stored in a structured format such as XML. Content, layout, and metadata are managed separately. A CCMS provides features like workflow management, translation management, terminology control, variant management, versioning, and role and rights management.
What are the key benefits of a CCMS?
Using a CCMS benefits your technical communications group, your entire organization, and your customers . Here are the key benefits:
Reuse and variant management. Create content once and reuse it in multiple places. Examples include warnings or descriptions of product features. Within content modules, you can differentiate between content variants for different product variants.
Output to multiple channels (single-source publishing or omni-channel publishing). Create documentation in a single source and publish to multiple channels and media: a web portal, online help, PDF, or an application.
Collaborate and standardize. Unified content structures, integrated templates, and language rules enable your authors to create consistent content.
Translation management. A CCMS manages the language variants of your documentation. You can see at a glance which content has already been translated. Many CCMS offer interfaces to translation memory or machine translation systems, allowing you to implement translation workflows and collaborate with external service providers.
Which component content management system (CCMS) for technical documentation do you recommend?
We provide vendor-neutral consulting to help you choose the right CCMS. Your requirements determine the systems that we suggest. Below is a selection of systems (in alphabetical order) that we have worked with in customer projects:
Component content management systems examples
Adobe Experience Manager Guides
COSIMA (docufy)
Docuglobe and XR/Engineering (gds)
Empolis Content Lifecycle Manager
Schema ST4
Smart Media Creator
What is the difference between CMS and CCMS?
A CMS is a content management system, which is generally a system for managing digital content. There are CMS for magazines, publications or websites.
CCMS stands for component content management system. The content managed in a CCMS is modular. So we are rather working with topics and fragments (components) instead of documents. Topics can be freely combined and assembled into documents.
When do I need a CCMS?
There are many reasons to use a component content management system, including the following: 
Collaboration. When multiple technical communicators or teams are working on the documentation at the same time, possibly in different locations.
Large amounts of content. If you have extensive content that consists of many individual modules, a CCMS can help you organize that content.
Variant management and reuse. If you have a high number of variants in your documentation and a high need for content reuse.
Localization. If your documentation is translated into many languages, a CCMS can help with translation management. - Workflow management: If you want to use defined processes for content creation, review, release, and publication.
Interfaces. If you want to automatically integrate content into your technical documentation via interfaces, for example, information from a product information management system (PIM) or a spare parts catalog.
Layout. If you want to keep the formatting of your content consistent. Templates in a CCMS ensure consistent layout.
Other systems can meet some of these requirements too, such as a combination of an XML editor like Oxygen, a version control system like Git, and an issue tracking system like JIRA. Learn more about this approach: Automate technical documentation with docs-as-code (service).