We develop your information architecture
Smart content for smart products
Digitalization is making your company's products and services smarter and more modular. Your customers can assemble individual product variants or license individual services. Your company has also been developing new digital business models.
Static documents, however, cannot be tailored to product or service variants. Without a modular and semantic information architecture, it becomes increasingly time-consuming to create and publish documentation – and increasingly difficult for your customers or your support team to find the relevant information in the documentation.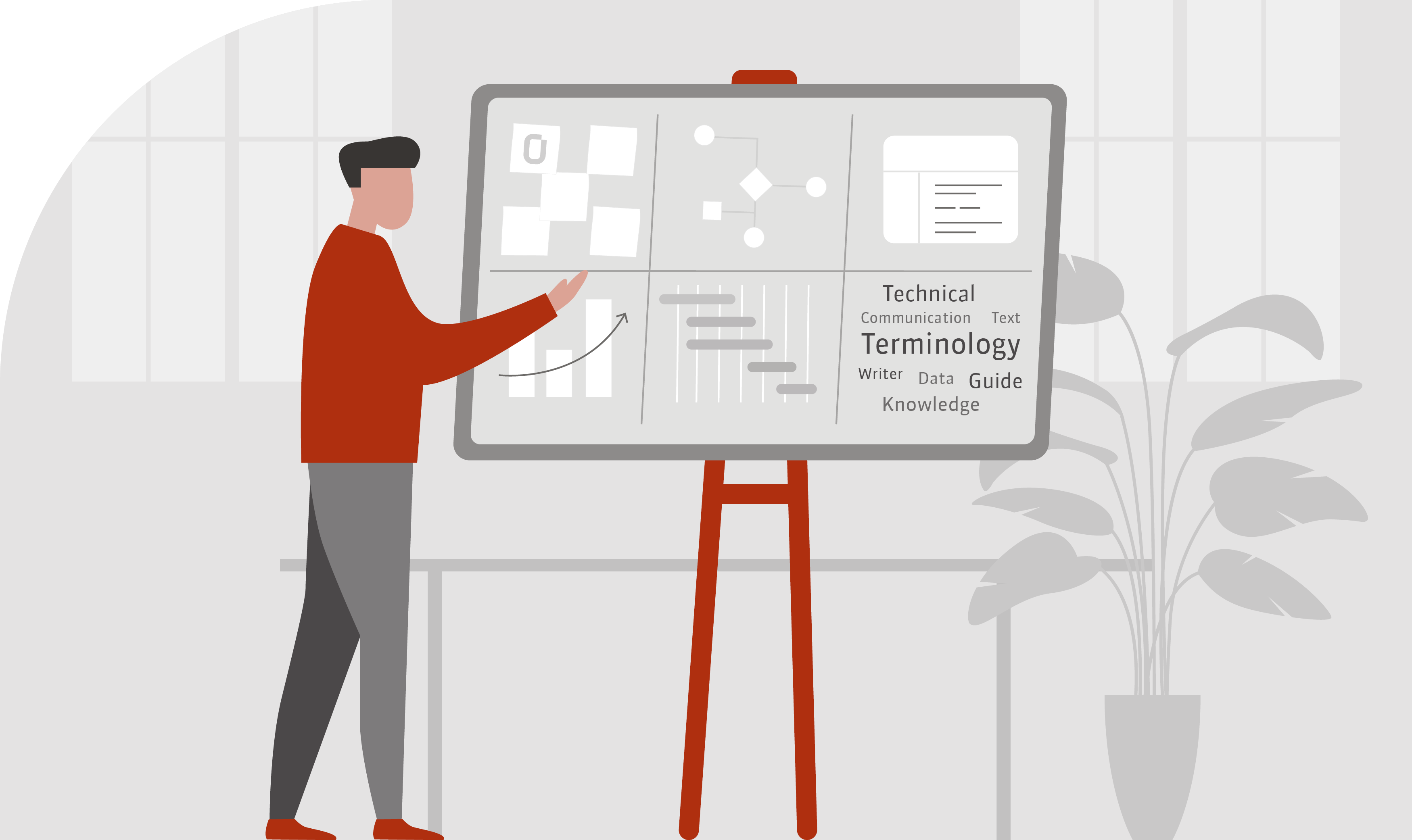 Smart products need smart content. With the right information architecture, you can make your documentation content ready for the Industrial Internet of Things and digitalization!
Information architecture for smart content
parson can develop a modern information architecture for you that enables smart content. You can also use the information architecture to create or restructure your technical documentation content. An information architecture includes standardized content models and metadata. This is how we work.
Your contacts
Information architecture for smart content
Creating a modern information architecture. This is how we work
Analyze requirements: Together, we analyze the needs of your authors and other content contributors. We also look at the needs of your target audiences for using documentation and product information. All the needs are evaluated in the context of your organization's digitalization goals.
Analyze content: We analyze your technical documentation and related content types regarding standardization, modularization, and variants.
Create an information architecture: We create a modern information architecture for your content, including templates, technical implementation in the authoring system, and presentation in the delivery system, such as a self-service portal.
Review formats, tools, and processes: As we create an information architecture, we can also review the formats, tools, and processes for creating, reviewing, releasing, and delivering documentation.
Provide training: We train your authors and contributors on the new information architecture and topic-based writing.
Learn more about information architecture in our FAQs.
FAQs – Frequently asked questions about information architecture for technical documentation
Why do I need an information architecture for technical documentation?
An information architecture contains the standardized structures for different types of documentation and provides the basis for modular content und digital content delivery. Among other things, an information architecture defines the following:
Standardized structures and design guidelines for technical documentation of products and services
Strategies for content modularization and reuse
The structure and types of metadata for semantic enrichment of documentation content
Rules for consistent linguistic design of content, especially terminology and writing rules.
Standardized structures allow content from different sources to be designed in a consistent way. As a result, all content is consistent with the corporate language and easy to read and use, regardless of source or author.
What does an information architecture include?
An information architecture for technical documentation includes the following elements:
A content model for different document types and content types and their elements. For example, in topic-based writing, there are different topic types, such as task, reference, and troubleshooting; and fragment types, such as warnings
A metadata model that lets you control your documentation variants for different products and audiences and that supports dynamic content delivery
A modularization and reuse approach
Writing rules and terminology.
What is a content model?
A content model defines the structures, properties, and relationships between the different types of content in an organization. A content model comprises content from different business units, such as marketing, technical documentation, technical specifications, reports, and support cases.
An efficient content model for modular content reduces production costs, supports cross-domain content reuse, and enables omnichannel content delivery.
For example: A technical communication content model might include several content types: instructions, technical data, parameter descriptions, warnings. In addition, the content has metadata such as product variant and publication date.
What happens to existing content when I implement a new information architecture?
When you implement a new information architecture, for example, to deliver modular digital content, your existing content must be transferred to the new structures. Typically, documents need to be broken down into topics and metadata needs to be added to those topics. This can be done in a number of ways, including a combination of methods:
Manually, where technical communicators manually restructure and revise content
Script-based, for example by transforming one XML structure into another
AI-based, for example by automatically assigning metadata.
We can offer you to migrate your legacy documentation. Learn more.