Smart product information for your customers
For machines, medical devices, consumer products, or logistics: Users and your own teams need operating instructions, user manuals, and service documentation in order to use technical equipment and services correctly. Information for use may be published as PDF, online help or on a web portal.
As your products evolve, so do the demands on your documentation: It must fit the specific product variant, serve different audiences, and be accessible through different channels. In addition, technical documentation must comply with applicable standards and guidelines and be accurate. As a result, the effort required to maintain and expand documentation is constantly increasing.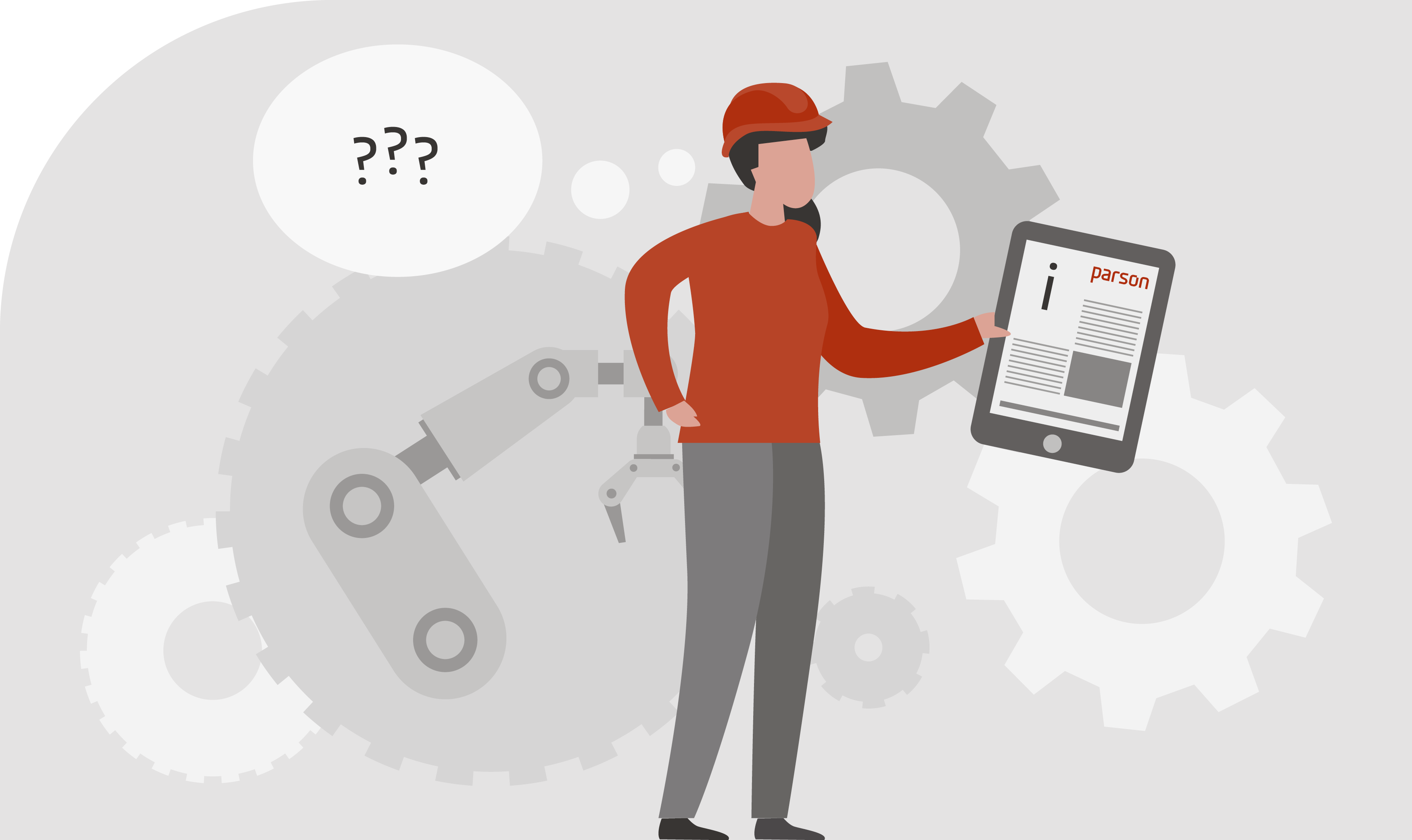 Create user-friendly, task-oriented operating instructions
We are a service provider for technical documentation and write create user-friendly and state-of-the art operating instructions, product information, and service information that leave no questions unanswered. This is how we work.
Your contacts
Operating instructions
Smart operating instructions for your products. This is how we work
Analyze knowledge and tasks. We analyze the knowledge and tasks of your users – they form the basis for user-friendly, task-oriented technical documentation.
Get to know your products and tools. We familiarize ourselves with the products to be documented, your authoring environment, and your style guide.
Create content. Working with the various groups, such as product management, engineering, service, and others, we create new technical documentation content or update existing documentation. We apply rules laid out in the style guide, for example regarding reuse, standardization, terminology, and writing style. Depending on your needs, we can support your documentation team or take over the entire documentation process.
Create documentation in authoring environments. We are familiar with modular documentation and work in various authoring environments and component content management systems, depending on your requirements: Schema ST4, COSIMA, Smart Media Creator, Empolis CLS, Adobe Experience Manager Guides, IXIASOFT, Microsoft Office, Adobe FrameMaker, Oxygen, and others.
Manage metadata. We assign the necessary metadata to content for variant management and smart content delivery.
Technical review. We organize the technical review of created and modified content by your subject matter experts.
Terminology and writing rules. Depending on your needs, we develop and maintain company specific terminology and writing rules.
Learn more about operating instructions in our FAQs.
FAQs – Frequently asked questions about operating instructions
What are the benefits of using a service provider for technical documentation?
As a technical documentation service provider, we have the expertise and experience to create technical documentation efficiently and professionally. We are familiar with the applicable guidelines, standards, and industry-specific requirements and use proven quality assurance processes. In-house technical documentation requires resources and trained personnel. When you hire a technical documentation service provider, you free up your internal resources. And: As a service provider, we always work objectively and design the documentation from the user's point of view.
How does parson ensure timely delivery of the documentation?
Project management is critical. We use both classic and agile project management methods, breaking the project into smaller tasks, prioritizing them and monitoring their progress. We also work with your project manager to plan delivery dates, milestones, and resources, adjusting them as needed throughout the project. We believe in open communication with our customers. This allows us to quickly address and resolve any issues or delays that may arise.
How much does it cost to outsource technical writing?
The cost of using a service provider such as parson to create technical documentation depends on a number of factors, including:
Scope. The larger your documentation, the more time and money it will take.
Complexity. The more complex your project, the more expensive and time-consuming the implementation will be.
Industry. Each industry has specific requirements, such as medical or mechanical engineering. For each industry, certain knowledge is required, which can affect the cost.
Project duration and deadline pressure. If you are looking for a quick delivery or have specific time requirements for your project, costs may increase.