Knowledge graphs for product knowledge and technical documentation
Link knowledge and make your content smart
In many organizations, different groups create and manage multiple types of information: technical communicators create product documentation, engineering maintains technical data, master data managers maintain product information service technicians write service reports, and marketing compiles information for the website. All the information is often stored in various systems, leading to data silos. Connecting this information across groups is challenging.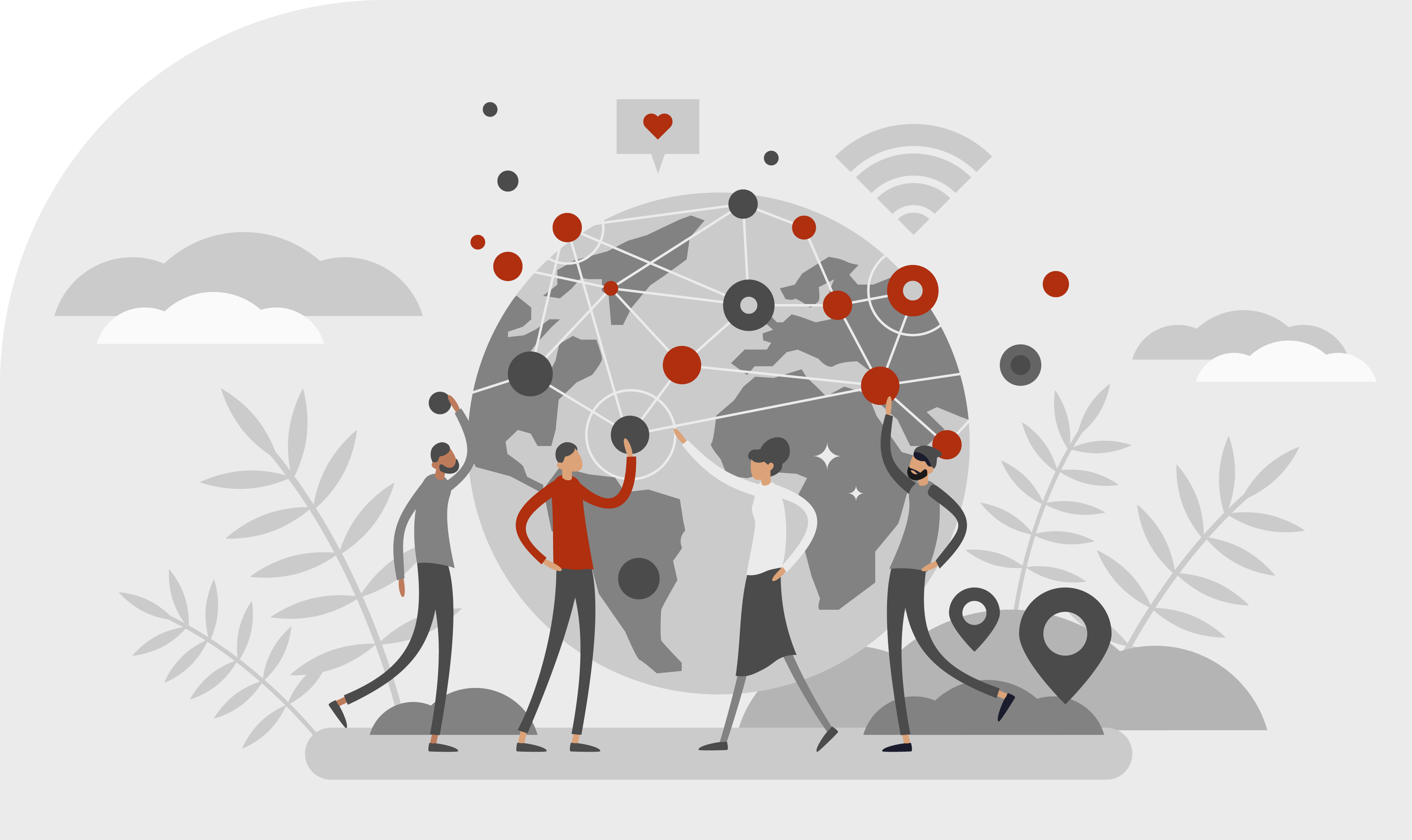 Link knowledge with knowledge graphs
Knowledge graphs can help interconnect information from data silos. Knowledge graphs harmonize data models, assemble information in a targeted manner and deliver it to different audiences or customer-faced applications (touchpoints). Touchpoints can be chatbots, self-service portals, or even documents.
We develop knowledge graphs for your product information and enterprise content in collaboration with you. This is how we work.
Your contacts
Knowledge graphs
Developing knowledge graphs. This is how we work
Analyze systems and formats. We analyze your product information and documentation systems and formats. We also interview your subject matter experts. Together with you, we define the goals that you can achieve with a knowledge graph.
Model knowledge. We create custom knowledge models, for example, for technical documentation and your company's products.
Select systems. We research and evaluate suitable graph database solutions and vendors.
Implement systems and migrate data. We help you implement the knowledge graph, integrate the data sources, and connect the touchpoints that will retrieve information from the graph.
Provide training. We train your information architects in maintaining the knowledge models.
Learn more about knowledge graphs in our FAQs.
FAQs – Frequently asked questions about knowledge graphs
What is a knowledge graph??
A knowledge graph, also known as knowledge network or semantic network, is a structured representation of concepts and their relationships. The concepts are arranged in a graph. The nodes on the graph represent the concepts, while the links between them represent the relationships.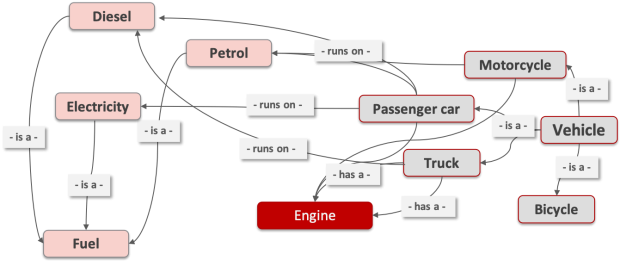 The terms and relationships in the graph are defined using one or more ontologies that represent the domain knowledge. Semantic networks can be stored in graph databases, which are specifically designed to represent and store linked information. For example, major search engines use knowledge graphs to collect and organize information from various sources, which they then use to get their search results.
How do organizations use knowledge graphs?
Organizations can use knowledge graphs to link data and content from various groups and data silos, including product data and spare parts information, technical documentation, and marketing materials. How does it work? Content and metadata that multiple applications need to use or access are imported into the knowledge graph and linked together. This approach helps in several scenarios:
Provide and maintain up-to-date reusable information and content for multiple systems, for example, technical data for the CCMS
Collect knowledge from different applications, such as service cases and product information for targeted analysis
Develop and manage a metadata model that applies to the entire company
Map data and metadata from different sources
Enrich content by adding information, including automatic tagging or metadata-based classification
Deliver content and metadata to touchpoints such as websites, chatbots, and self-service portals
Enable additional features, such as recommendations and product configurators.
Knowledge graphs can easily integrate into pre-existing IT architectures and, due to their network structure, can be gradually extended with further knowledge models.
How can knowledge graphs be used in technical communication?
In technical documentation, we use knowledge graphs to connect documentation content with data from other systems, such as product data. For example, information about product variants from SAP or a PIM database can be linked to the documentation via a knowledge graph. This eliminates the need to duplicate information for variant management The following example shows a product property, the efficiency class of light bulbs, which is described in several documents and is related to other product properties and test rules.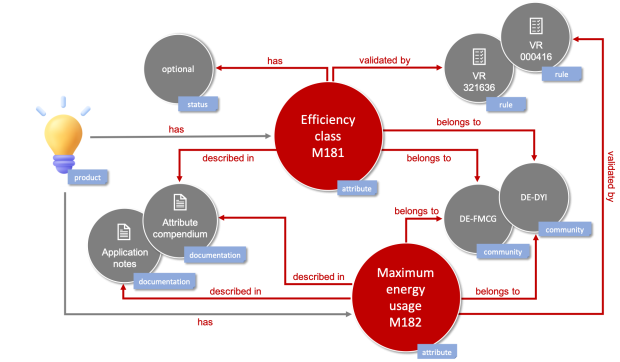 An ontology is a formalized definition of the concepts of a specific domain and their relationships. Objects in the domain are classified according to their properties. Between the objects, certain typed relationships can exist. The relationships between objects are semantic statements.
Example:
Berlin – is the capital of – Germany.
Berlin belongs to the class "city", Germany to the class "country". The relation is formed by the statement "is the capital of".
Ontologies allow knowledge to be captured in an explicit and formalized way.
What is the difference between a knowledge model and an ontology?
An ontology is typically related to a domain, such as medicine, materials management, or technical communication. A knowledge model links information from different domains. Therefore, a knowledge model typically uses several ontologies. These ontologies can be standardized or company-specific.