Sustainable content strategy and metadata concept for intelligent content delivery
Thanks to the professional support by parson and the excellent cooperation, we were able to develop an extensive iiRDS metadata model in a very short time. We also received valuable tips for creating the modular content and for optimizing the preparation of the content. The new modular content, prepared in a prototype and tagged with iiRDS metadata, impressed at an internal presentation. By linking the metadata model and the new content structure, we can now start developing our new help system.
Diamant Software wants to create technical documentation that is more target-group oriented and better integrate the information around the product. Documentation includes an online help, release and update information and FAQs. Diamant Software wants to use the iiRDS standard to improve the structure and delivery of information.
parson assisted Diamant Software with consulting services to develop a sustainable content strategy. We also designed metadata concepts for intelligent content delivery and set up a prototype with restructured content and iiRDS metadata.
The project consists of two phases:
Phase 1: Requirements workshop and recommended course of action
During a requirements workshop, parson and Diamant Software first analyzed the strategic goals of the project, the potential for optimizing the documentation and possible applications of iiRDS. Jointly, we created the following recommendations:
Develop a new metadata model based on iiRDS
Implement new content structures and metadata as prototype in the content management system and a new content delivery portal.

Phase 2: Develop metadata and set up prototype
In a second step, we developed the metadata model and set up a prototype with newly structured content and iiRDS metadata. We used Expert Communication's Smart Media Creator (SMC) content management system.
Furthermore, we tested the delivery of intelligent information into the Expert Communication's content delivery portal.
All these tasks, we carried out together with Diamant Software's technical communicators.
Our services in detail
Modeling metadata
Developed and documented the metadata model based on iiRDS.
Content engineering for prototype content
Analyzed content for a selected product module in terms of topic orientation, structuring, information types, and classification with metadata.
Created classification matrix for topics.
Identified and discussed required content revisions or content restructuring in joint "content sessions" with Diamant Software.
Implementation in the SMC content management system from Expert Communication
Imported the iiRDS metadata model into the SMC content management system and maintained it.
Evaluated the processes for assigning iiRDS metadata to content.
Evaluated the processes for compiling the publication and for variant management using iiRDS metadata.
Implementation in the CDS content delivery portal from Expert Communication
Coordinated prototype presentation of content in the content delivery portal with Expert Communication.
Presentation of content, realization of search facets and search functions in the portal.
Checking the content delivery functions against the initial requirements.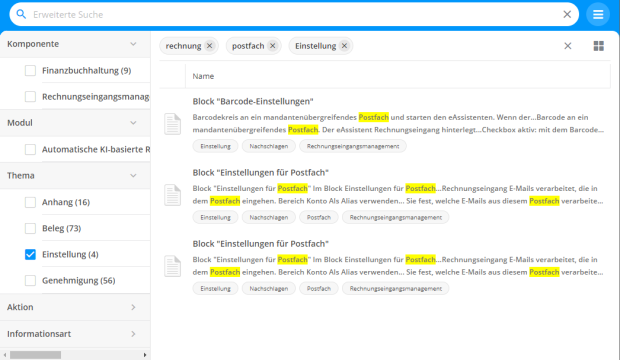 Our approach
Work agile and in sprints
Determine requirements with the help of user stories
Form interdisciplinary teams
Build iiRDS know-how during the project
Build know-how in knowledge modeling and configuration of the portal
Involve Expert Communication
Use an holistic approach
About Diamant Software GmbH
Learn more about Diamant Software: https://www.diamant-software.de/