Digital transformation consulting for technical documentation and product information
Digital information instead of rigid documents
To operate and use complex systems, configurable products and innovative services, your users need suitable, personalized information. The operating instructions for a product must match the selected product configuration and be available in an online format Whenever your product or service is updated or changed, for example to a new license, your users expect an updated documentation.
Traditional document-based product information no longer meets these challenges.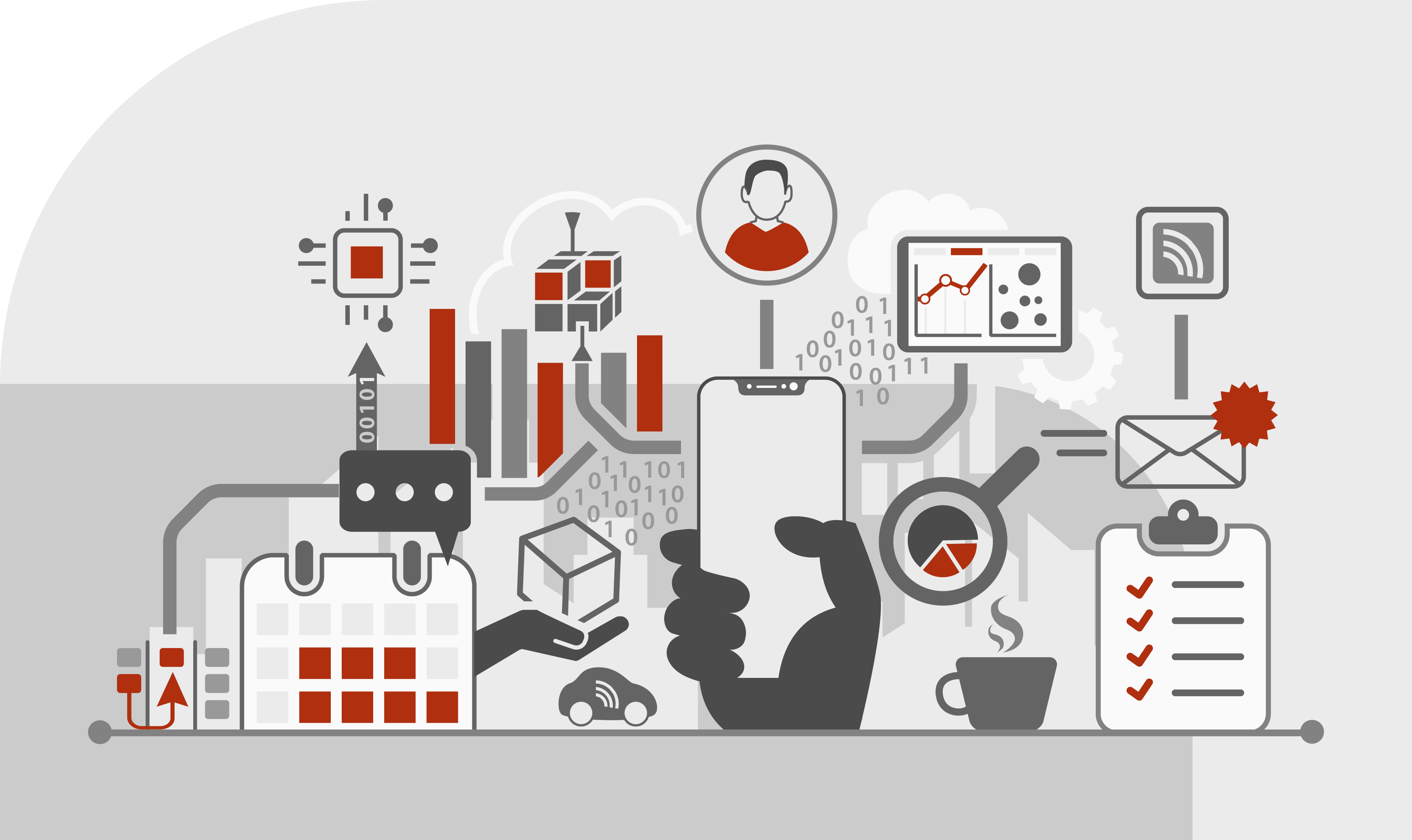 Digitalize your content processes and product information with a

content strategy
Digitalize the processes and formats for product information and technical documentation. Offer your customers personalized information across multiple touch points:  customer portal, chatbot, online documentation, apps, corporate website, etc.
With an optimized content supply chain you can aggregate and reuse information from different systems, such as the product master data management, an ERP system, and a component content management system.  This eliminates data redundancy and errors.
We help you digitalize your content processes. This is how we work.
Your contacts
Digital transformation of technical documentation  
We support you with your

content strategy

. This is how we work
Analyze requirements. We analyze and document your requirements for authoring, managing, reusing, and delivering product information, service information and technical documentation.
Provide vendor-neutral consulting. We support you in selecting a suitable technical solution, such as a content management system or content delivery platform. We also support implementing the selected system. This includes the use of AI-based functions and systems along the content supply chain.

Develop content models:

We standardize content type structures, leverage reuse opportunities, and develop metadata models.
Migrate legacy data. If needed, we can help you migrate or restructure your legacy documents.
Provide training. We train and support your team and develop or revise style guides.
FAQs – Frequently asked questions about digitalization of technical communication
What is a

content strategy

?
A content strategy defines the strategic goals, methods, and rules for managing and delivering content across an enterprise, including product information, marketing material, technical documentation, and customer service information. The aim is to ensure consistent content quality across the enterprise, reuse content across systems, and deliver content to different channels in a user-friendly and personalized way. A company's content strategy should be integrated into its overall digitalization strategy.
How can a

content strategy

help digitalize technical documentation?
Lets look at an example: A content strategy defines how to reuse content for or from technical documentation, even if it is created in different systems. For example: You want technical data from engineering be included in the technical documentation or documentation content to be published on the website. Such goals help break down content silos in the enterprise and connect content management systems more closely to other systems in the enterprise IT landscape via digital interfaces. This means that information no longer has to be duplicated or manually entered but can be shared digitally.
Are there any practical examples of digitalizing technical documentation?
There are many examples of digital documentation. In recent years, many companies have moved technical documentation content to the Web, published it on content delivery portals, set up customer chatbots, and developed mobile apps. Customers now expect to find the right product information on the Web when they have problems or questions. See examples of digital technical documentation: