Our new website: services for the digital world
The world of information is constantly changing – at a rapid pace. Our services and projects change with it. Updating our website and our corporate image just as quickly is no easy task.
Now we have taken a significant step and proudly present our redesigned website that shows our services for intelligent information solutions.
From designing intelligent content models to deploying self-service solutions and leveraging artificial intelligence - our services cover a wide range of challenges in the modern information world.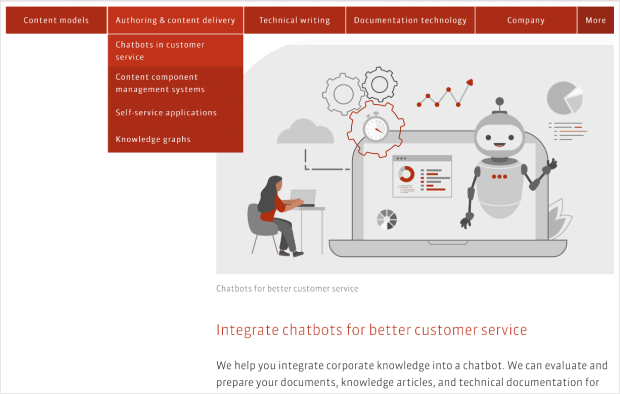 On our new website, our customers can get a quick and deeper insight into our services and expertise.
We invite you to explore the website and welcome your feedback in the comments section.