What can ontologies do for standardisation? Panel discussion with Ulrike Parson
OntoCommons is hosting the webinar "What can ontologies do for standardisation?" on September 30.
At the panel, Ulrike Parson will discuss the topic of standardisation and ontologies. Other panelists are Boonserm Kulvatunyou (National Institute of Standards and Technology), Mauro Dragoni (Fondazione Bruno Kessler), Steffen Lamparter (Siemens), and Evgeny Kharlamov (Bosch).
The webinar takes place on September 30, 2021 at 3:00 p.m, CEST. Program and registration.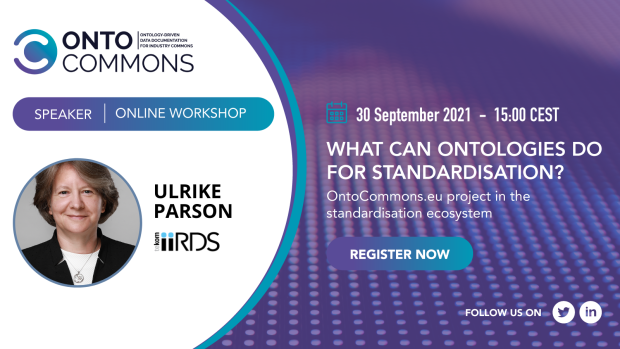 OntoCommons  is an H2020 CSA project dedicated to the standardisation of data documentation across all domains related to materials and manufacturing.